Published on
Refer Axolo to another company, we provide donuts to celebrate!
Authors

Name

Arthur Coudouy

Twitter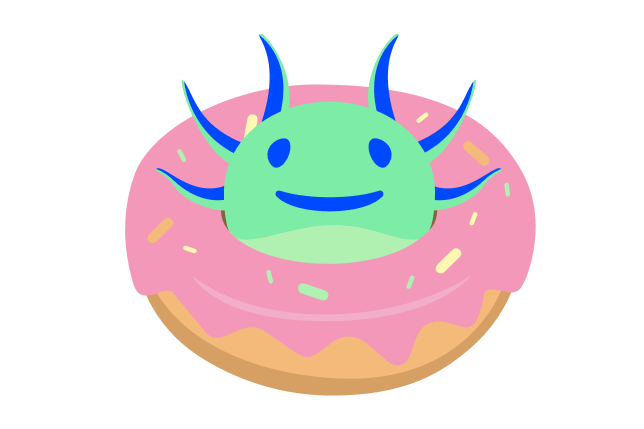 Axolo referral program
Dear Axolo users, we decided to launch a new kind of referral program: the Donut 🍩 Ambassador program. It's your lucky day! What is it? For every successful company you refer, we will send your whole tech team free donuts, so you can be the hero of the day at your office (or if you are a remote first-company like we are, at your next seminar). 🎉
Requirement of the referral program
The referral program is valid for both free & premium organizations on Axolo. For the referral to be valid, the onboarded company must have 6 or more engineers connected to Axolo, stay active for the first two weeks and tell us (by email or through our in-app messenger) who did refer them.
When the referral will be validated, just tell us when you'd like to receive the donuts (might be the next day or during your next team seminar, it's up to you!).
Conditions for validation
The conditions for the program are:
your team concluded your Axolo free trial and is active (either on the free or the premium plan),
the new company has at least 6 active engineers connected to Axolo,
the admin tells us during the first week that the referral came from you,
the new company stays active for at least two weeks,
you have a good donut shop nearby that is delivery-ready (else, we'll improvise).
If you have any questions, feel free to reach out through your usual communication channel (Slack, email, or our in-app messenger).