Enable your team
to merge

pull requests

faster
Collaborate on pull requests in single-purpose ephemeral channels
You're in good company.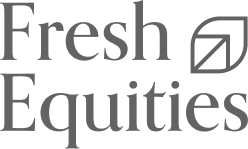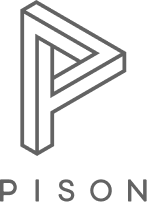 backed by
Merge your PRs 30% faster

Pull requests are merged 30% faster on average with Axolo. No more pull requests that go stale.

Inbox zero for code reviews

As a to-do list of open pull requests, Slack becomes your inbox zero for code reviews.

Bring back focus for engineers

Engineers should only focus on their current development, not their past open pull requests.
It's time to stop slacking around
Axolo centralizes the whole pull request conversation
inside an ephemeral Slack channel.
End context-switching
Handle code reviews from your Slack channels. Every comment from GitHub will be sent to Slack and vice versa. Axolo integrates with your favorite tools and keeps the context in your channels. Connect Axolo to Jira, Sentry, and all your GitHub applications.
Organize your pull requests
All your team's pull requests are displayed in Slack. You can check in seconds if a colleague is awaiting a review or if a pull request goes stale.
Stay alert
Passively receive updates for your deployments, Github Action and checks in their specific channel. Select only the status you'd like to receive (success, error, ...).
Be focused when you code
Organize your time with code review time slots and let Axolo notifies you only when you're available. Save your development sessions from distractions.
Have a high-level view on your team
We automatically create a notification in a general channel in order to react upon any pull request change. Is your pull request still WIP 🔧, awaiting a review 🙏, ready to be merged 🟢 or merged ✅?
Don't let pull requests go stale
Decide when you want your team to be reminded about stale pull requests. Axolo sends daily notifications only if the pull request was not recently updated.
Loved by engineering leaders and developers
Proud to be working with high-performing engineering teams
Been an early user & have not found anything else which comes close to improving our PR workflow. Love the way Axolo helps us maintain sanity across our PR reviews & keeping the entire team on top of what needs their attention. In addition, I love the way the product has evolved over the past few months. The team listens to the customers & delivers above & beyond!

Akshay Katyal

Head of Engineering, Backstage
Our developers have really enjoyed the increased focus it brings, which is especially important as our team grows. As a fully remote organization using the correct communication tools is vital, and Axolo balances things nicely.

Joe Rowley

VP of Engineering, Curebase
Our team lives in Slack. Axolo makes collaborating on PRs more natural and inclusive for the whole team.

Richard Freling

Cofounder, CommandBar
Axolo is game-changing when it comes to creating interaction between tech team members. It's helping us at RocketChart to start and centralize PR discussions on Slack. Giving feedback on features is now easier and faster. As Slack is our main productivity tool, Axolo has flawlessly settled in our working habits.

Elie Teyssedou

CTO, RocketChart
Axolo is an incredible tool for connecting PR's with our everyday engineering discussion on slack. It integrates seamlessly and makes it so as a manager, I never lose track of my engineers' work. For my engineers, it allows them to discuss and collaborate without losing a thread in different contexts. Overall it keeps us moving swiftly throughout the sprint and continuously reviewing and merging code!
Code quality has improved, engineers have better understanding of what their colleagues are working on, and code is getting shipped much faster. Time from pull request open to review to merge is WAY faster, and engagement with reviews is much higher for our team. Axolo's team is also unbelievably fast resolving issues when we run into them. Pleasure to work with them.
Before Axolo, we had to consistently check Github about updates in PRs. What I like most? Discussions with teammates on Slack that stays in sync with Github PRs, easily get notified in Slack about changes in PRs that you are currently reviewing, analytics on team's shipping velocity, and Axolo team is very responsive to support messages and quickly resolves issues
Axolo is an amazing tool that helps to reduce context-switching. Before we installed it, we had to constantly switch between Slack and GitHub to interact with pull requests and provide/receive feedback on them.