A war room
for each pull request
Axolo simplifies your code reviews with ephemeral slack channels and notifications
No more context-switching
Pull requests will create an ephemeral Slack Channel where all the work will be done and imported from Github. Stop wasting time jumping from Github to Slack.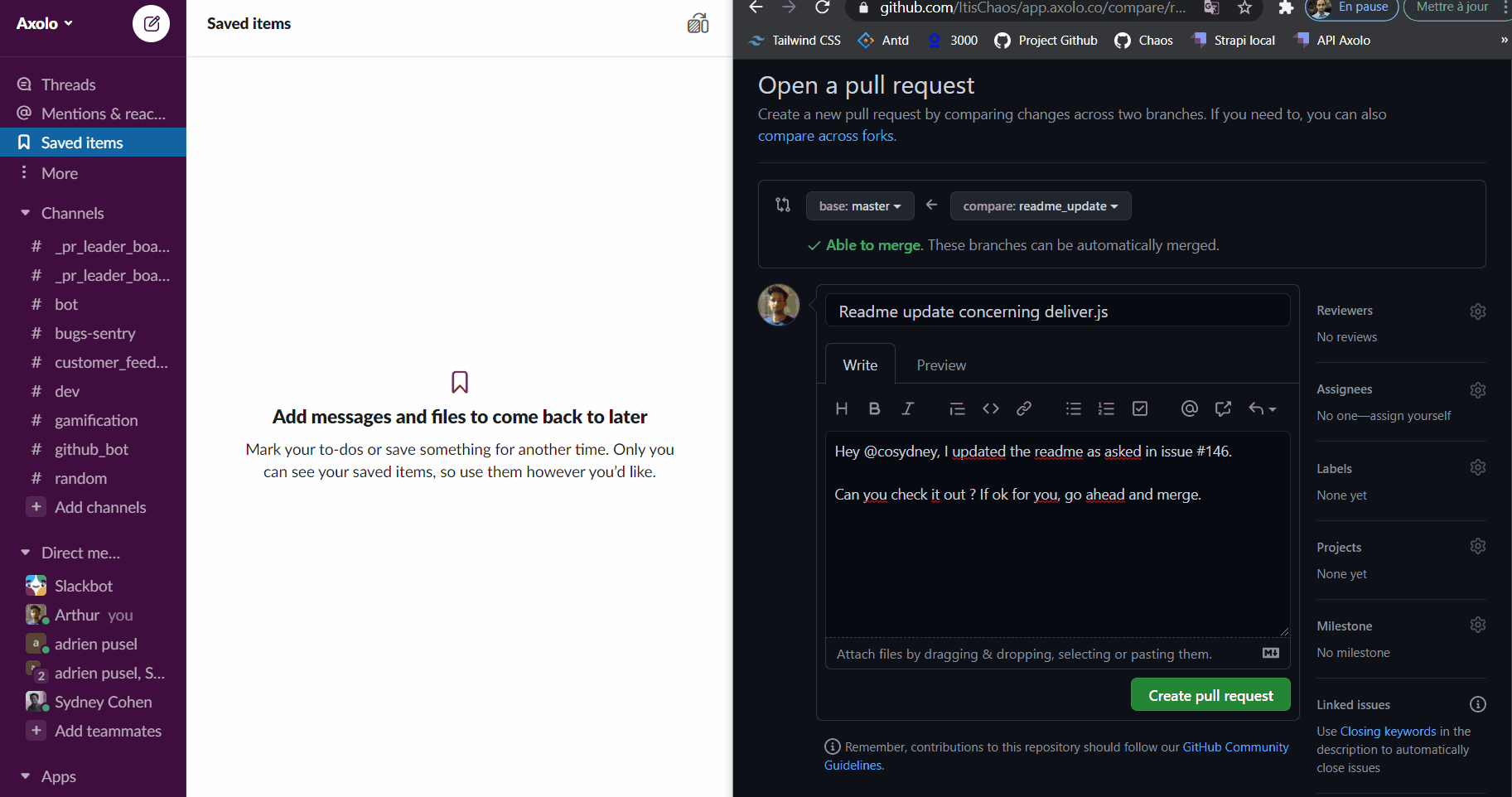 Real-time contextual updates
Receive notifications for review requests, comments, assignments and everything involved in your team's code review. Sent only to the people that should see it.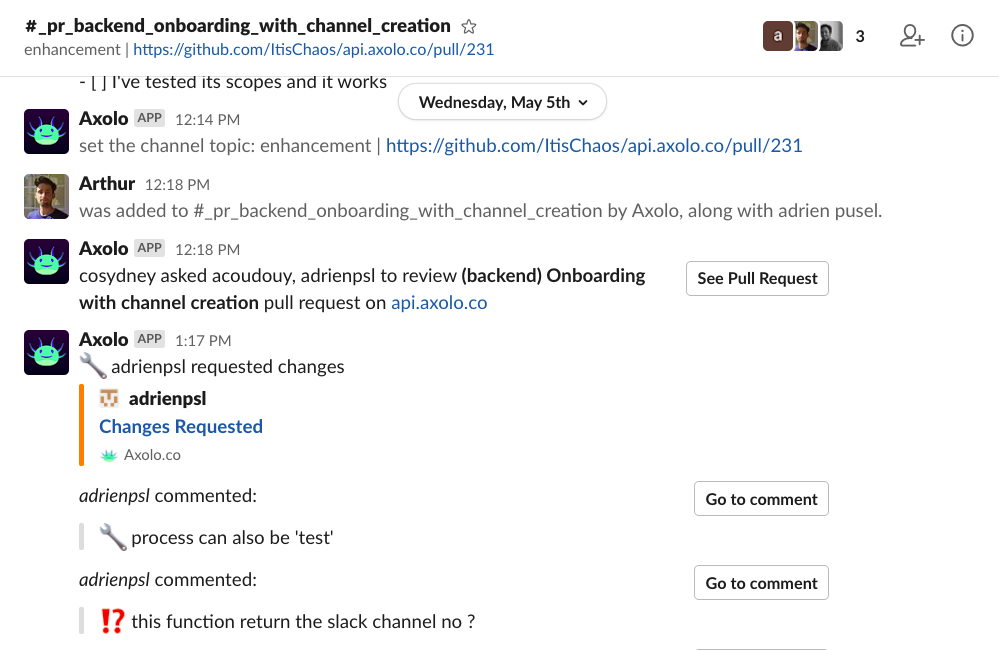 Promote constructive feedback
Reward excellence and promote constructive criticisms within your team. Axolo fosters good practice helping reviewers send feedback to their teammates.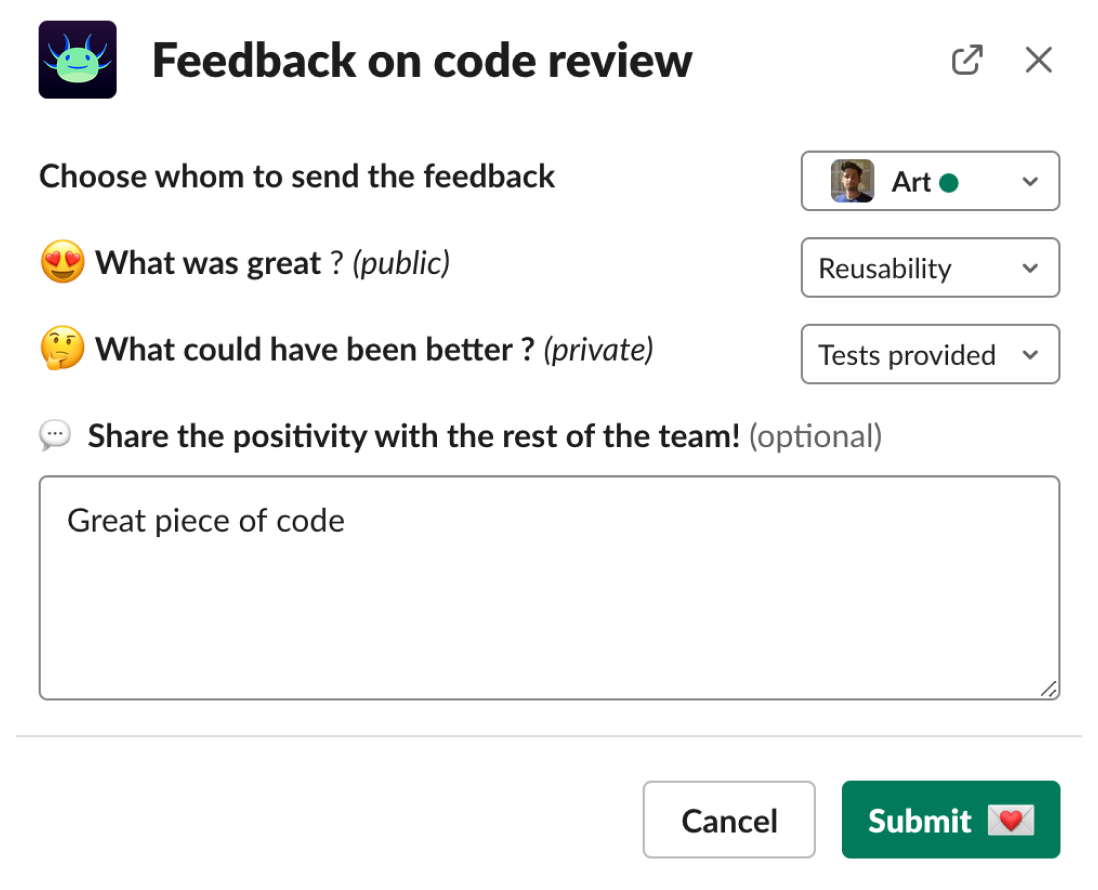 Deployment & worklow alerting
Passively receive updates for your deployments & workflows (Github Action) on their specific channel. Take a break, every push was a success.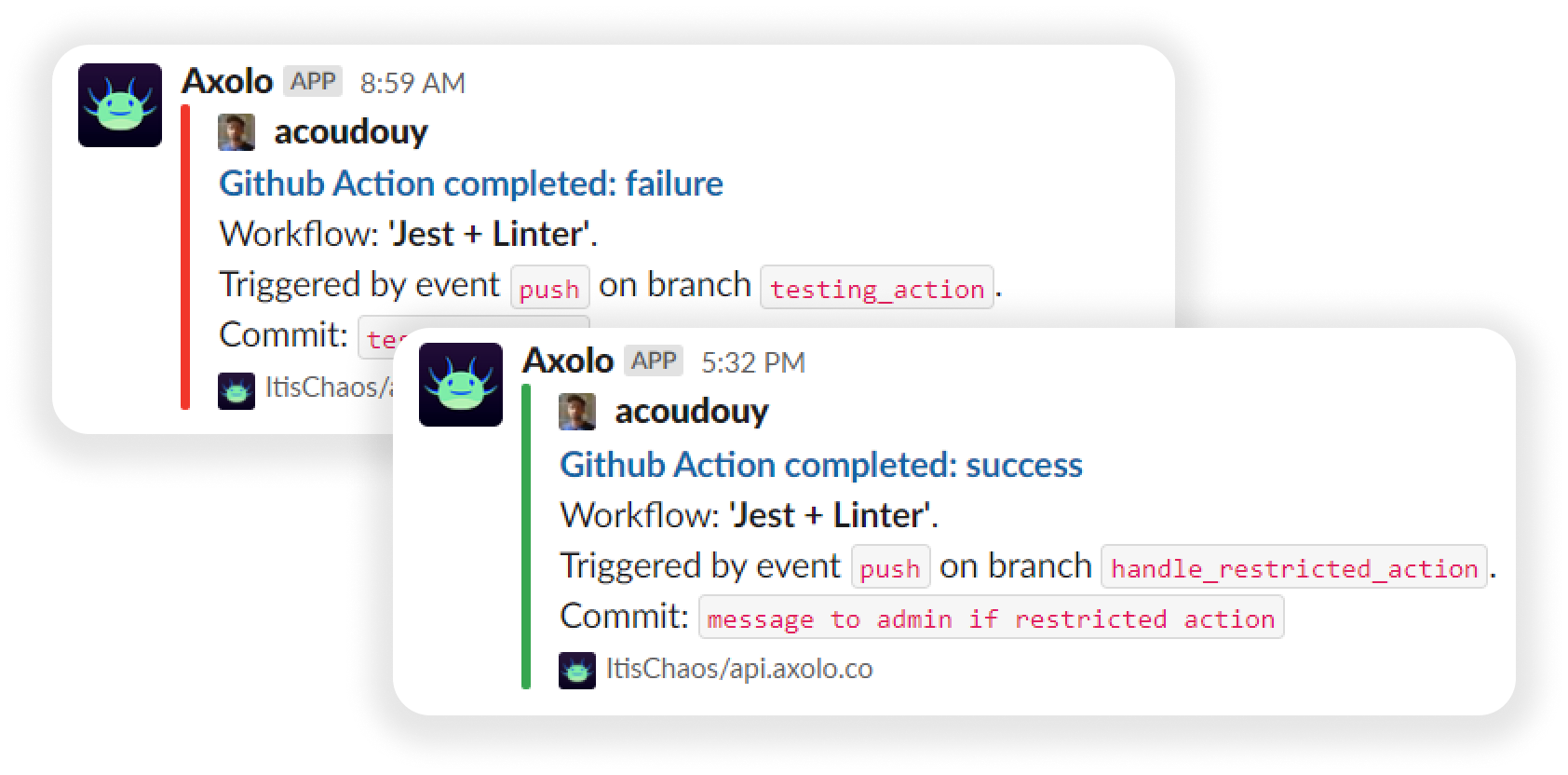 Trusted by tech leaders from +50 companies
Teams using Axolo see a drastic improvement of productivity
gained by developers

1h

/week

less pull request lifetime

30%

code review receive feedback

2/3
Backed by
Boost your productivity with us
Developers love Axolo
The team behind the project started Axolo while looking for a gamified code review experience. With our first tech teams, we identified main bottlenecks that slowed most teams down and created anxiety among developers : lack of communication, misusage of pull-request's notification, too little developers' work recognition.
Axolo transformed itself in an organizational change to boost developer's productivity and satisfaction.
300+developers use Axolo on a daily basis
100K+fun pull requests made each month.
48%of developers have listed company culture as the most important job factor
Start for free
A plan fitted to your needs
STARTER
Free
Perfect to get you started and improve your code review workflow
Bi-directionnal Github/Slack integration

Notification center for each pull request

Real-time contextual updates

Auto-save Slack conversation in each pull request

Email support

Deployment & Github Action notifications

Celebrate contributions with a live leaderboard

Drive continuous improvements with Axolo Analytics

Upcoming premium features
PROFESSIONALS
Perfect plan for professionals that want to customize Axolo
Bi-directionnal Github/Slack integration

Notification center for each pull request

Real-time contextual updates

Auto-save Slack conversation in each pull request

Direct Slack support

Deployment & Github Action notifications

Celebrate contributions with a live leaderboard

Drive continuous improvements with Axolo Analytics

Upcoming premium features
(no credit card required)