Plans & Pricing
Whether your engineering team is large or small, we're here to help you grow.
They are merging pull requests with us everyday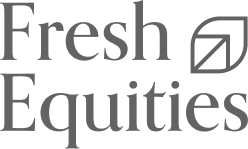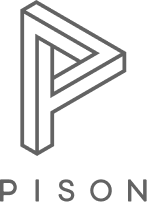 backed by
Frequently asked questions
Questions. Frequently asked ones (plus our answers). That's how FAQs work. If you can't find what you're looking for, you can always with your inquiry.
Do you have access to my company's code?

Axolo does not have access to your code! We only require scopes related to discussions, issues, GitHub Action and metadata around pull requests.

How do we install Axolo?

Axolo installation is a five minutes process. You need to sign up to our application with your Slack workspace and GitHub organization, then select the engineer you wish to onboard.

Is Axolo configurable?

Yes, you can configure most important features within Axolo. Select only the type of notification you wish to receive, decide how to name pull request channels and many other configurations are available.

What if I decide to cancel?

If you no longer wish to use Axolo, you may cancel at any time. Your subscription will stop at the end of the current month/year depending on your plan.
Loved by engineering leaders and developers
Proud to be working with high-performing engineering teams
Been an early user & have not found anything else which comes close to improving our PR workflow. Love the way Axolo helps us maintain sanity across our PR reviews & keeping the entire team on top of what needs their attention. In addition, I love the way the product has evolved over the past few months. The team listens to the customers & delivers above & beyond!

Akshay Katyal

Head of Engineering, Backstage
Our developers have really enjoyed the increased focus it brings, which is especially important as our team grows. As a fully remote organization using the correct communication tools is vital, and Axolo balances things nicely.

Joe Rowley

VP of Engineering, Curebase
Axolo is game-changing when it comes to creating interaction between tech team members. It's helping us at RocketChart to start and centralize PR discussions on Slack. Giving feedback on features is now easier and faster. As Slack is our main productivity tool, Axolo has flawlessly settled into our working habits.

Elie Teyssedou

CTO, RocketChart
Axolo is an incredible tool for connecting PRs with our everyday engineering discussion on slack. It integrates seamlessly and makes it so as a manager, I never lose track of my engineers' work. For my engineers, it allows them to discuss and collaborate without losing a thread in different contexts. Overall it keeps us moving swiftly throughout the sprint and continuously reviewing and merging code!
Code quality has improved, engineers have a better understanding of what their colleagues are working on, and code is getting shipped much faster. Time from pull request open to review to merge is WAY faster, and engagement with reviews is much higher for our team. Axolo's team is also unbelievably fast in resolving issues when we run into them. Pleasure to work with them.
Before Axolo, we had to consistently check GitHub for updates in PRs. What do I like most? Discussions with teammates on Slack that stay in sync with GitHub PRs, easily get notified in Slack about changes in PRs that you are currently reviewing, analytics on team's shipping velocity, and Axolo team is very responsive to support messages and quickly resolves issues
Axolo is an amazing tool that helps to reduce context-switching. Before we installed it, we had to constantly switch between Slack and GitHub to interact with pull requests and provide/receive feedback on them.
We used to send each other our GitHub PR links on Slack to ask for a review. Having Axolo made it a zero-effort thing. Having discussions on Slack is much more natural and Axolo does a great job doing it. The support is amazing as well! Arthur and Sydney proactively reach out to ask if we're facing any issues and even released one feature request within hours!

Anubhav Malik

CTO, Weekday
Axolo is a must-have for teams using GitHub. My team can discuss pull requests without leaving Slack now. Axolo helped us merge pull requests faster in a more seamless way. I was waiting for this product for so long!