Enable your team
to review

merge requests

faster
Collaborate on merge requests in single-purpose ephemeral channels
They are merging merge requests with us everyday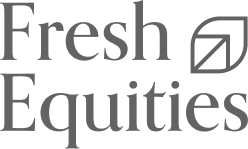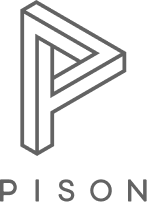 backed by
Merge your MRs 30% faster

Engineers see

a drastic change

in pickup time. No more merge requests that go stale.

Improve your codebase

Axolo

increases engagement

in code reviews, which translates into better reviews.

Preserve your engineers' focus

No more back-and-forth

between all your tools means the end of context-switching.
It's time to stop slacking around
Axolo centralizes the whole merge request conversation
inside an ephemeral Slack channel.
Daily reminders for merge requests
Decide when you want your team to be reminded about stale merge requests. Axolo sends daily notifications only if the merge request was not recently reviewed.
End context-switching
Handle code reviews from your Slack channels. Every comment from GitLab will be sent to Slack and vice versa. Axolo integrates with your favorite tools and keeps the context in your channels. Connect Axolo to Jira, Sentry, and all your GitLab applications.
All MRs with one command
Find all your open MRs with one simple command:
/axolo open

to show all open MRs of your organization,

/axolo me

for your open MRs,

/axolo team

to show all MRs from a specific team.
MR CI/CD and pipelines
Passively receive updates for your CI/CD inside your Slack channels. Axolo will notify you if there is a conflict, or if some CI/CD pipelines don't go through.
Organize stand-ups
Set up Axolo to send daily MR recaps to specific channels to organize your stand-ups. Use these recaps to keep your team in the loop and accountable.
Have a high-level view of your team
With team-specific notifications, Axolo will send new merge request notifications in team channels and react upon the status of the MR (draft, awaiting review, work in progress, mergeable, ...). Automate your process of sending new MRs to your team.
Create code review time slots
Organize your time with code review time slots and let Axolo notifies you only when you're available. Save your development sessions from distractions and stay in the flow while you code.
Loved by engineering leaders and developers
Proud to be working with high-performing engineering teams
Been an early user & have not found anything else which comes close to improving our PR workflow. Love the way Axolo helps us maintain sanity across our PR reviews & keeping the entire team on top of what needs their attention. In addition, I love the way the product has evolved over the past few months. The team listens to the customers & delivers above & beyond!

Akshay Katyal

Head of Engineering, Backstage
Our developers have really enjoyed the increased focus it brings, which is especially important as our team grows. As a fully remote organization using the correct communication tools is vital, and Axolo balances things nicely.

Joe Rowley

VP of Engineering, Curebase
Axolo is game-changing when it comes to creating interaction between tech team members. It's helping us at RocketChart to start and centralize PR discussions on Slack. Giving feedback on features is now easier and faster. As Slack is our main productivity tool, Axolo has flawlessly settled into our working habits.

Elie Teyssedou

CTO, RocketChart
Axolo is an incredible tool for connecting PRs with our everyday engineering discussion on slack. It integrates seamlessly and makes it so as a manager, I never lose track of my engineers' work. For my engineers, it allows them to discuss and collaborate without losing a thread in different contexts. Overall it keeps us moving swiftly throughout the sprint and continuously reviewing and merging code!
Code quality has improved, engineers have a better understanding of what their colleagues are working on, and code is getting shipped much faster. Time from pull request open to review to merge is WAY faster, and engagement with reviews is much higher for our team. Axolo's team is also unbelievably fast in resolving issues when we run into them. Pleasure to work with them.
Before Axolo, we had to consistently check GitHub for updates in PRs. What do I like most? Discussions with teammates on Slack that stay in sync with GitHub PRs, easily get notified in Slack about changes in PRs that you are currently reviewing, analytics on team's shipping velocity, and Axolo team is very responsive to support messages and quickly resolves issues
Axolo is an amazing tool that helps to reduce context-switching. Before we installed it, we had to constantly switch between Slack and GitHub to interact with pull requests and provide/receive feedback on them.
We used to send each other our GitHub PR links on Slack to ask for a review. Having Axolo made it a zero-effort thing. Having discussions on Slack is much more natural and Axolo does a great job doing it. The support is amazing as well! Arthur and Sydney proactively reach out to ask if we're facing any issues and even released one feature request within hours!

Anubhav Malik

CTO, Weekday
Axolo is a must-have for teams using GitHub. My team can discuss pull requests without leaving Slack now. Axolo helped us merge pull requests faster in a more seamless way. I was waiting for this product for so long!