Team management
Manage engineers on Axolo
To manage your team (onboard or offboard engineers), click on the dedicated button in the team management section. You will then need to link a GitHub/GitLab profile of your engineer with its Slack profile.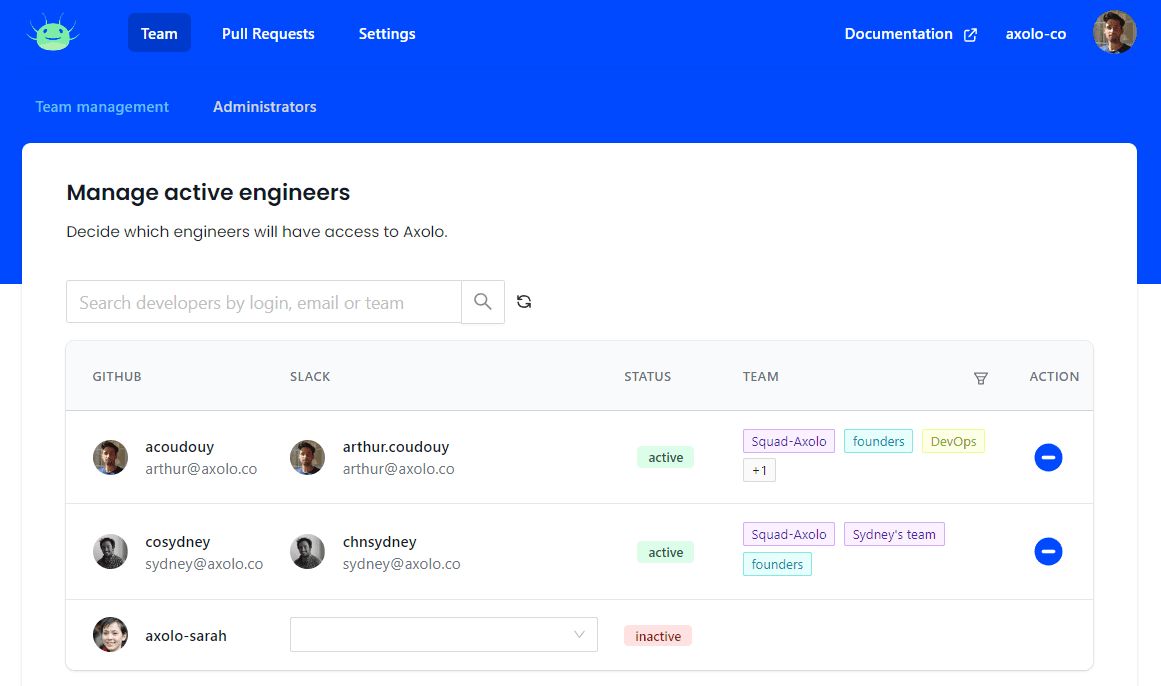 Engineers onboarded on Axolo
You will find a list of all engineers onboarded on Axolo, and information about their onboarding status. If you see engineers that are not fully onboarded, please remind them to do so with the dedicated button.
Please find here why completing the Axolo onboarding is important.